Shark Navigator Lift-Away Deluxe NV360 Reviews
If you are reading this article, we assume you are in search of a suitable well-performing vacuum. And Shark Navigator Lift-Away Deluxe NV360 may have caught your eye.
After all, its stylish design and blue color are aesthetically presentable. But is it worth the cost? More importantly, is it a perfect match for your specific needs?
Our society associates any deluxe product with optimal quality and high efficiency. That is what Shark Navigator NV360 brings across. In this article, we will break down the greatest features of this best budget vacuum. We hope to help you decide whether this is your best purchase option and not regret it later on.
What questions do our Shark NV360 reviews answer?
We have searched high and low for vacuums in the industry. Now we can conclude that the Shark Navigator NV360 is potentially the finest dust sucker in every category.
Is the vacuum reliable, easy-to-use, and well-rounded in terms of function, stature and design? Is it effective but still reasonably priced?
Can it make vacuuming your home any less of a time-consuming task and arduous house chore? Does it work well on both carpets and hard floors? Can it keep the noise down to avoid waking your sleeping baby?
Here's another key consideration you may have while looking for a new vacuum. Will you have to make a compromise between function and price?
Obviously, it is not a good idea to get something that is very cheap but does the job sluggishly or breaks down too easily. Ultimately, you will just end up paying extra in maintenance cost and pulling your hair out in frustration. And, it's likely that you'll be buying another vacuum after just a few months.
These are the questions that our Shark Navigator Lift-Away Deluxe NV360 reviews set out to answer for you. It is a big YES for all the criteria above, and we will explain why in the details.
Shark Navigator Professional Upright Vacuum for Carpet and Hard Floor with Lift-Away Hand Vacuum and Anti-Allergy Seal (NV360), comes with: Pet Power Brush, Dusting Brush, Crevice Tool
So… what is the Shark Navigator Lift-Away Deluxe NV360?
The Shark NV360 combines a Bagless Upright and a Lift-Away Canister. You can vacuum all carpets and even bare floors, your furniture, ceiling fans, stairs, drapes, and upholstery. It is ideal for most people in most homes, shops, and offices.
Pros:
≫ Fast in action, easy-to-use
≫ High efficiency, strong suction, low noise
≫ Lightweight, portable, easy-to-maneuver
≫ Affordable in terms of running costs
≫ Durable (anti-clogging filters)
Cons:
≫ Shorter cord, smaller room coverage than other Shark vacuums
≫ Need to empty dust cup, replace canisters, lubricate some parts
➜ RELATED: How to Clean Your Room in a Fast and Fun Way
What features and benefits make the Shark NV360 special?
It has many cool features and fantastic benefits. Here are our top 13 specifications that make it a highly competitive player in the current market for vacuum cleaners.
☑ Lightweight: 16 pounds
☑ Good-for-storage dimension: 15 x 11.4 x 45.5 inches
☑ Flexible cord length: 25 feet
☑ Support from the canister
☑ Anti-allergen complete seal technology
☑ High-efficiency particulate arrestance (HEPA)
☑ Never loses suction technology
☑ Swivel steering
☑ High Reach Cleaning kit
☑ Additional set of accessories
☑ Speeds: ON or OFF brush roll
☑ Power capacity: 1200W
☑ Warranty: 5 years
Our Shark Navigator Lift-Away Deluxe reviews will focus on five advantages that make the NV360 stand out and just touch on other exclusive features.
Dust Collection Technologies
The Shark Navigator Lift-Away Deluxe NV360 gets its high reputation from HEPA (High-Efficiency Particulate Arrestance) and Anti-Allergen Complete Seal Technology.
These advanced technologies optimize the vacuum's ability to collect dust and secure dust within the bin.
When it comes to choosing a best vacuum cleaners in the world, our first concern is how well it captures dust from hard-to-reach places.
From the space under our sofa or behind our cabinet, to the tight spot areas or high ceilings, it may be difficult to clean such places properly using a traditional vacuum even with a hose attachment.
But the Shark NV360 is so strong, and so powerful, that it is sure to suck in and trap all types of dust particles and allergens.
You can then empty the whole lot from the dust cup after each use. The sealed system ensures your surrounding air is clean while you are vacuuming.
Pollen, pet dander, dust mites, and pet dander can cause severe allergies in some people. So, these two technologies could prove valuable if your home or office accommodates allergy and asthma sufferers.
Never Loses Suction Technology
Another important factor contributing to the quality of the Shark Navigator Lift-Away Deluxe is suction power. It would be difficult and frustrating if your vacuum fails to provide constant power for suctioning or suffers from weak suction power.
This advanced cyclonic technology aims to separate dust from the air; thus, providing the filters with an anti-clogging mechanism.
The vacuum cleaner can maintain strong suction pressure over time. So, from the first-ever use to the last, the cleaning power stays the same.
As the filters are clog-free and durable, the vacuum is meant to last for a long time without the need to purchase new parts or another cleaner. The Shark Navigator NV360 has adequate safeguards to prevent you from spending extra on the filters.
Durability and consistency coupled to the range of services that the vacuum offers, make it cost-effective and worthy of its selling price.
Detachable Portable Canister
For particulate arrestance, anti-allergen and suction technology, the Shark NV360 is among the best on the market.
But the ability to move anywhere gives it further advantage. It helps you clean the places that are really difficult to reach. If your vacuum cannot reach all the places where you need to clean, then the remaining features will just go in vain.
With the Shark Navigator Lift-Away Deluxe, it becomes easier. Just detach the canister, move the components to wherever you want, and reassemble the vacuum.
Basically, the detachable portable canisters of the Shark NV360 are great for multi-story homes. And for when you need to clean the stairs or narrow spaces.
Swivel Steering
The Shark Navigator Lift-Away Deluxe NV360 has this smart feature to maneuver easily. It gives you the freedom to steer the vacuum around any obstacles in your room. Swivel steering allows you to control it like a skilled biker!
Are there coffee tables and armchairs in your living room, or kids playing on the carpet all day? Large printers, plant pots, or office desks can no longer stop you from vacuuming.
Additional set of accessories
Are you looking for a powerful vacuum for your heavily carpeted home? If yes, we would highly recommend the Shark Navigator Lift-Away Deluxe NV360.
You can use it for all kinds of carpets. It cleans the carpets and certain rugs fast, sanitizes them well, and causes no damage.
The incredible suction power removes dirt and dust from even the high-pile carpets. Such material with tall, loose fibers is generally hard for cleaning. For instance, shag carpets could be destroyed easily by some vacuums, but are completely safe with the Shark NV360.
It is worth noting that the full potential also comes from the plentiful accessories. From the turbo pet-hair brush, dusting brush, to the crevice tool and under-appliance wand.
These tools can add even more speed, precision, and efficiency to your vacuuming process. The set of brushes are proven to be effective in brushing away dust, especially on soft and fuzzy surfaces.
The pet-hair brush is particularly good at removing pet hair, dirt, and dust from your carpets, stairs, and upholstery. Its usability is most obvious when the particles are deeply embedded in the surface material.
Other Exclusive Characteristics
The ease of portability isn't the only reason making many people think that Shark Navigator Lift-Away Deluxe NV360 is user-friendly.
The following factors may seem unimportant. But in fact, they make the vacuum usable to people with diverse technical backgrounds and on different types of surfaces.
How the Shark NV360 works is based on a simple principle of technology-oriented functionality. And the power cable is long enough to give you comfort in vacuuming most places. Moreover, the canister has a large capacity dust cup and bin.
The brush roll shutoff scores another point for efficient cleaning – a smart feature that many vacuum cleaners still lack.
While a brush roll works well when you are vacuuming carpets, it might damage some rugs, hard floors, and other tough surfaces. The option to switch the brush roll on/off greatly increases the user-friendliness.
The last benefit that might become your deciding factor is warranty. The Shark Navigator Lift-Away Deluxe is backed by a 5-year warranty. This is to-date the longest you can get for a vacuum cleaner!
➜ RELATED: Shark Navigator Lift-Away Nv352: A Truthful Review
What does the public say about Shark Navigator NV360?
We have analyzed the full specifications and special benefits of the vacuum cleaner. What follows is some social proof to help with your decision.
The Shark Navigator Lift-Away Deluxe NV360 has been raised by many industry experts, electronics gurus, and technicians.
They consider it a nimble vacuum which does an excellent job on different types of flooring. With the absolute-best cleaning performance and filtration, the price is amazingly affordable!
More to come is evidence of positive feedback from the real users – whom were once in search of a suitable cleaner. And feeling overwhelmed by the abundance of brands and models available.
Doesn't that sound like a headache-inducing situation?
While scouring the internet, we found many customer reviews, posted recently or years ago – back when the product was first released. Most of them have been rated 4 to 5 stars. So, the customers seem satisfied with their journey using the Shark NV360.
Here, we summarize the informative bits from the most popular comments from online stores and blogs for you:
"The vacuum arrived in several pieces, but it took only a couple of minutes to assemble and was not difficult using the manual."
"It is significantly lighter than my previous vacuums, turning and pivoting incredibly well. Has very powerful suction, almost making it seem like it is self-propelled."
"My first time using it had only been a few days since I had vacuumed with my old cleaner. But an entire canister was filled just vacuuming my rugs and stairs."
"With Shark Navigator NV360, I actually enjoyed vacuuming! It's no longer an insufferable chore. The attachments make it so easy and comfortable to work with. A good solution to all my household problems."
"Every time it's on duty, I'd end up vacuuming the whole house and something extra like dusting bookshelves or clearing cobwebs in the corners while I'm at it."
Your final verdict
We have come to the very end of our Shark Navigator Lift-Away Deluxe NV360 reviews. This best budget vacuum is among the top-quality units available in the market.
By now, you know about the High-Efficiency Particulate Arrestance, Anti-Allergen Complete Seal and Never Loses Suction Technology; for which, the gadget can capture and hold dust effectively from time to time.
We all hope for a clean surrounding to live and work in. To keep it clean from day to day, we all seek a suitable and affordable vacuum that will save us tremendous time and effort. The Shark Navigator NV360 is a brilliant candidate!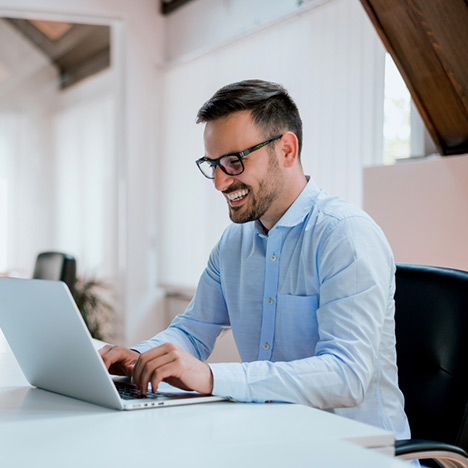 William is the editor-in-chief at TheKingLive, in which you can come across his writings in almost every imaginable product category. Dog lover, baseball fan, yoga enthusiast, and a believer. Formally working as a freelance copywriter and part-time photographer before channeling his passion into "hunting" for best products available on the market.