Shark Rotator NV752 Powered Lift-Away TruePet Reviews
Feeling drained because of your cleaning chores? Your upright vacuum cleaner can't reach underneath the couch but your apartment is too small to change to a canister vacuum? Is pet hair lingering on the carpet despite your utmost cleaning effort
I might have a solution for you - an affordable and versatile vacuum cleaner: the Shark nv752
What can you expect from this shark navigator cleaning unit?
#1- Sealed system filtration
This means the air entering the vacuum is forced to go through the entire filtration system before it's exhausted from the machine and that ensures that your allergens and things are caught by your filtration system and that the air exiting the vacuum is quite clean.
I put this feature at the top of the list as it drastically increases the vacuum cleaning performance, saving you from countless steps moving back and forth and of course, from high electricity bills.
A lot of other vacuums available on the market come without a sealed system. In which case, the air entering into the vacuum will escape through leaks, poor seals throughout the vacuum body, or poor connections between the parts.
The leaking due to poor sealing will also result in a loud and rowdy vacuum, which puts everyone in the household on a tolerance test.
#2- Intuitive switch and buttons placement
Does it ever bother you when the on/off switch is not within finger reach and you have to drop the vacuum to the floor in order to turn it off every time?
Well I do.
I don't call myself an exceptionally smart individual but it makes me doubt my intellectual ability every time I can't find the control switches on devices (like I'm not brainy enough to locate them or something).
The vacuum handle has several controls on it and the on/off button is very conveniently located here.
You also have brush bar controls which allow you to switch between hard floor, low pile carpet, and thick carpet cleaning options.
Pretty convenient right? Everything you need to maneuver this machine is visible and right at your fingertips (so you won't look like a fool trying to run this cleaning unit for the first time).
➜ RELATED: Shark Nv803 Reviews: How To Get The Best Out Of Your Vacuum
#3- Pet hair removal
I can say that the Shark performs pretty admirably on pulling up pet hair compared to other upright vacuum cleaners.
However, there's a catch: after cleaning up your dog or cat hair (human hair also) you have to go in and do a clean up on the machine because all that long hair really gets tangled in the brush bar afterwards.
Yes, you can put off cleaning the brush bar a couple of times but eventually it will hinder the suction flow of the vacuum, which means longer time spent on cleaning and a big waste of energy.
This usually happens with short pet hair so if your baby is a bulldog or Scottish Fold then you can rest assured.
#4- Truepet motorized brush
Another useful tool for pet hair cleaning that the Shark nv752 offers is the handheld dusting brush. This is a heavier tool than the other accessories that come with the unit because it has a motor on it.
This motorized dusting brush performs fairly well on hard surfaces and upholstery as well.
One interesting feature is that there is a suction release on the top of the tool in case the suction becomes a bit too powerful that it might damage whatever surface you're working on.
#5- Lift-away feature
To transform the Shark nv752 into a handheld position, it essentially involves just pulling the lift-away button, pushing it again and you can lift this assembly away, you don't need the canister anymore.
This surely would save you from pre- and post- cleaning furniture cleaning and trips to the doctor's office because of back pain issues.
#6- 30 foot power cord
This is a respectable length for an upright vacuum. It also weighs in the neighborhood of 15 and a half pounds, which is not too heavy but it's not a particularly light machine either.
The Shark nv752 is not originally designed as a canister vacuum so it's not as mobile. The unit can be a little bit top-heavy but consider it as a hybrid; the performance is relatively admirable.
#7- Bright LED lights
There's also a brush roll indicator light, which turns green to tell you if the brush roll is spinning.
An interesting feature here is that no matter what setting you have on the handle, this brush roll is not going to spin when the vacuum is in the upright position, which ensures you don't accidentally stop the vacuum with the brush roll still spinning and, for example, burn your carpet.
No matter what setting is on the handle, it will not spin so that's two thumbs up for safety feature.
The bright LED lights also help you hunt down pet hair and dust bunnies when there is a lack of lighting.
#8- Satisfactory cleaning performance against baseboards
The baseboard is always my least favorite place on earth when it comes to vacuuming. You know how it feels when the debris is visibly scattering the carpet or upholstery, lying against the baseboard, looking at you daringly. But you can do nothing about it if your vacuum cleaner is ill-equipped for the baseboards.
It makes you frustrated.
Well, I believe the Shark can help relieve half of the frustration. I said "half" here because there's some performance discrepancy between the right and left sides of the unit.
When pressed tightly against the baseboard, the right side cleans much faster and requires fewer attempts compared to the left despite being placed in the same position.
#9- Easy dustbin cleaning
Emptying the dust cup of the Shark nv752 is similar to that of other bagless vacuums.
There are two buttons that you need to squeeze that are labeled "dust cup release" which comes away very easily. Simultaneously, the bottom part opens up and exposes the pathway to the dust canister.
This is what I call frustration-free design as there have been numerous times I made a fool of myself trying to open the vacuum dustbin, which I guess we've all been there at some point.
#10- Comes with a host of accessories and tools
The dusting genie: essentially a crevice tool with an extendable brush on it.
Pet upholstery tool: the red velvet strips on the top and the bottom that helps ensure you don't mark your upholstery.
Dusting brush: good for doing hard surfaces and upholstery as well.
A true-pet motorized brush: a heavier tool because it has a motor in it and it's good for cleaning pet hair (obviously), loose debris, and stuff on upholstery and other surfaces. It also got a suction release on the top in case the suction becomes a bit too powerful.
The hard-floor genie is an interesting tool in my opinion. It has a suction channel in the front and an area for a microfiber pad. The microfiber pad comes with the best vacuum cleaner and it's pretty easy to install. You put it on, it has a couple of tabs that reach over and attach to a Velcro strip that is on top of the device.
Nice soft dusting pad: you don't want to use this on a wet surface and you don't want to dampen the cloth or anything. When you finish with it, it's machine washable and it comes off pretty easily.
Another plus point is that all of the accessories fit nicely into the bag provided by Shark so you need to worry about misplacing them.
So what's special about this Shark pet vacuum unit?
A Quick look at the features:
➣ Advanced Swivel Steering feature which makes it easy to maneuver
➣ Detachable canister for portable cleaning
➣ Completely sealed system
➣ Average weight at 15.4 pounds for an upright vacuum cleaner
➣ Sizable dust canister         
Upright vacuums are usually very bulky and make cleaning a more back-breaking chore than it already is. The Shark Rotator NV752 Powered Lift Away is something I believe that can take up some of that weight on your shoulders, but still remain a versatile cleaning unit.
What's special about this full-size powered vacuum cleaner is that it can morph from an upright to a canister vacuum within seconds.
Additionally, the unit carries several pet-specific cleaning functions and tools that work on all types of surfaces. I believe this can be a game changer for pet owners as the Shark nv752 not only has the flexibility of being something between an upright and canister vacuum and but can also be easily detached to deep clean those hard-to-reach areas which are notorious for housing pet hair.
PROS
≫ Ergonomic design
≫ Intuitive buttons and switches system
≫ Sealed HEPA filtration system
≫ Easy to empty dust canister
≫ All filters are washable
≫ Easy maintenance
≫ Affordable (considering it can morph from an upright to a lift-away vacuum)
≫ 7 years warranty
CONS
≫ Heavy weight on the wrist when in upright mode
≫ Still costs over $300
≫ Need to clean up the brush roll after cleaning long pet hairs
≫ Not so mobile as a canister vacuum, a little bit top-heavy
What other people say about Shark nv752?
Quick glimpse at the review section on Amazon and I can tell the Shark rotator powered lift-away true-pet gets a pretty respectable amount of thumbs up.
The negative reviews are mostly about the weight it places on the wrist when being used, which makes it difficult to change direction in the upright mode.
The canister feature is a bit clumsy but it's probably not something we'd use very often as the lift-away is a much better alternative.
Hard floor genie: many users reported that it has adequate performance but nothing special.
This machine will cost around $300 to $350 depending on which retailer you go to and in our mind, for what you get, it's a reasonable price.
It also carries an impressive 7-year warranty which is really quite long for an upright vacuum cleaner.
➜ RELATED: Shark Pet Perfect Review - An In-Depth Analysis Of The Strongest Handheld Vacuum On The Market
Highlight features and benefits of Shark nv752
☑ Medium weight: 15.4 pounds
☑ Long power cord: 30 feet
☑ Less noise (compared to Dyson vacuums)
☑ HEPA filtration
☑ Washable filters: easy maintenance
☑ Frustration-free design: intuitive placement of buttons and switches
☑ Dynamic swivel steering
☑ Comes with motorized brush: efficient pet hair cleaning
☑ Power capacity: 1150W
☑ Compare Similar Vacuums
Final thoughts
Overall, I'm pretty impressed with what the Shark nv752 has to offer. If you're living in a small loft with a cat and have back pain problems then this would be a wise choice for you. The slim design and low noise level would make it a good fit for a crowded household.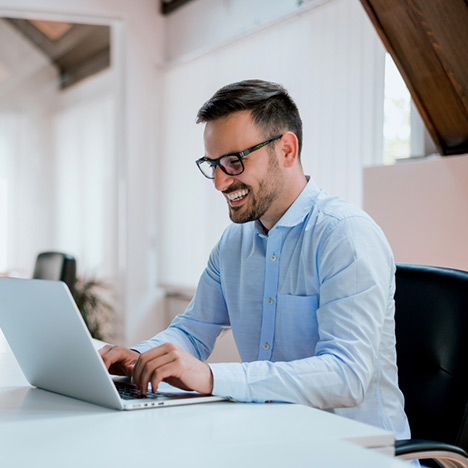 William is the editor-in-chief at TheKingLive, in which you can come across his writings in almost every imaginable product category. Dog lover, baseball fan, yoga enthusiast, and a believer. Formally working as a freelance copywriter and part-time photographer before channeling his passion into "hunting" for best products available on the market.