Shark Navigator Lift-Away NV352: A Truthful Review
We have the same problem…
If you are looking for the best vacuum cleaner, sure thing, you have heard about Shark and their various products. However, despite the reputation, we all know that the things advertisements say are not always 100% reliable. Acknowledging that, I'd like to bring you a complete review on the Shark Navigator NV352, which includes my own personal experience.
This model, according to Shark, has various fantastic features that we often look for when searching for the best vacuum. Are all the statements reliable? Is Shark Navigator NV352 a perfect product as they say? Or is it just a stretch of the truth? Scroll down, and you will see.
A quick look at the features – According to Shark
✛ Lift-away functionality separating the floor base and the canister body
✛ Cyclonic technology keeps the suction power at the same level for the entire runtime
✛ HEPA filter available for clean air
✛ Has brush on/off switch enabling bare floor cleaning
✛ Large dust container: can hold up to 3.0 dry quarts according to Shark
✛ Motor watts: 1,200
✛ Long cord of 25 feet for big apartments
What I Experienced with Shark Navigator Lift-Away NV352
Things I like about it 
I thought about replacing the old vacuum cleaner for my family when I noticed it didn't do well with my carpet. I have two cats at home with a reasonably large carpet area. Cat hair often gets stuck into the surface, and vacuum cleaners with too weak a suction level cannot remove them. The ones with high suctioning force, however, will ruin the expensive carpet. 
My friend recommended the Shark Navigator NV352 to me, so I decided to give it a try. And guess what? It brings noticeable improvements. 
Shark Navigator NV352 is called a 2-in-1 device because you can interchange the crevice tools. By doing that, it is converted from a canister to an upright vacuum. 
Shark claims that their models will "never lose suction." Surprisingly, that's not wrong. The suction level is consistent, enabling natural transition from floor to rugs and carpets. The performance is, in turn, worth the compliments of customers. 
One thing I love about the model is the swivel steering. This makes maneuvering much more straightforward, allowing thorough cleaning to the deepest corners of my apartment. My hands and wrists are comfortable while doing the task, no lingering soreness considering my home's quite extensive and it is a big project to vacuum the whole place at one time.
Like I've said, I own two cats, and the NV352 satisfies my need with just the included hair power brush. It works brilliantly on rugs, carpets, and other upholstery. One move and it's clean, saving much time for recreation. With my old vacuum, I had to insist on vacuuming one spot over and over to get all the hair picked up. 
Last but not least, the HEPA filter is compulsory for every vacuum cleaner, claiming itself the best. The filtration ensures our family members avoid any respiratory problem by keeping the air clean. 
➜ RELATED: How To Clean A Shark Vacuum - The Ultimate Guide
…and things I don't like 
The model is, of course, not perfect. I have mentioned that my apartment's quite large, and after prolonged use of about 20 minutes, the Shark Navigator NV352 gets too hot. This could cause damage to the vacuum for sure, not to mention the irritation when holding the hose as it gets hotter. 
Secondly, the dust might spill when emptying the container. The Shark Navigator Lift-away NV352 Stick Vacuum - Bagless saves you from having to buy debris bags, so there are chances of accidents. The support of NV352 is not the best, so be careful when the dust storage is nearly full. 
In short, what could we expect from Shark Navigator Lift-Away NV352
NV352 is one of Shark's bestselling models. It is, however, not in the list of high-end products. Therefore, despite all the good deeds, it has faults that I think are forgivable. In the end, within the price range of under $200, I'm confident to say that it's one of the best. 
Pros
✜ The amazing HEPA filter and seal system: keeps the allergens inside the vacuum for the sake of clean air
✜ Large dust container: could hold 1.2 quarts dry
✜ Lift-away functionality enabling versatile cleaning on all kinds of surfaces 
✜ Relatively lightweight: the lightest in the Navigator series
✜ Does well with pet hair and food spills utilizing a pet hair power brush 
✜ Brush on/off switch protects hard surfaces
✜ Long five-year warranty
✜ Pretty quiet for an upright vacuum cleaner
Cons
✜ The swivel steering is not very smooth
✜ Doesn't work well with large pieces of debris 
✜ Gets hot after long use
✜ Long cord can get tangled 
Why We Should Choose the NV352 Instead of Others
The specific merits below are what make the model outstanding.
Lift-Away Technology
The feature allows you to clean high, unreachable surfaces. By pressing a button, you can lift the canister off the floor and do your cleaning with the motorized head. 
Dynamic Powerful Motor
Most products in the Navigator series use the same powerful motor of 1200 watts. It ensures spectacular performance with even pet hair and tiny dust. Many customers said the NV352 sucked up nearly a full bin although they had just vacuumed the area one week before using another vacuum cleaner.
The transition between hardwood floors to carpet areas is flawless. As the manufacturer promised: the suction never loses strength. 
The Anti-Allergen Seal
Save for all the compliments to the HEPA filter; the complete seal technology is what makes the NV352 stand out. It makes the model extremely beneficial for families with allergy sufferers. You could rest assured now knowing that all the pollen, mildew spores, and dust mites are trapped in the dust cup. 
Multiple Useful Accessory Tools
The Shark NV352 comes with a wide range of specified cleaning tools to serve your every need. Some of the most impressive ones are crevice tools coming in 3 sizes, a pet power brush, and a pet upholstery tool. 
➜ RELATED: Dyson V8 Reviews and Absolute Comparison
Amazing Warranty
Most vacuum cleaners in this price range have a warranty of 1 or 2 years. The Shark NV352, however, offers an extended 5-year warranty. It's like a promise about the product's durability from the company. 
| | |
| --- | --- |
| Product Specification | Shark Navigator NV352 |
| Shipping Weight |     18.9 lbs  |
| Net Weight     |     12.5 lbs |
| Cleaning Path Width     |     9.25 inches |
| Cord Length     |     25 feet |
| Hose Length   |     5 feet (compressed) |
| Dust Cup Capacity   |     3.0 dry quarts |
| Amps Required     |     10.0 amps |
| Brush on/off     |     Yes |
| Filter     |     HEPA |
| Motor     |     1200 watt |
| Seal     |     Anti-allergen |
| Number of speeds     |     2 |
| Attachments     |     Dusting brush, motorized brush tool, crevice tool |
| Warranty     |     5 year |
What do people say about Shark NV352 Vacuum Cleaner Navigator Lift away
I'm not the only one satisfied with the Shark NV352 Vacuum Cleaner Navigator Lift-Away. On Amazon, one of the biggest and most trusted shopping sites, it receives the overall rating of 4.5/5 with over 3000 positive reviews. 
Most people who bought the model find it mighty, compact, and smooth when maneuvering. If you haven't tried cleaning debris from your carpet using the Shark NV352 vacuum cleaner, the area could be way dirtier than you think. One user even noticed how efficient the rotating beater bar cleaned up carpet, almost resembling a self-propelled mower. 
Other people claim that they have used the Shark vacuum cleaner for more than five years and it still runs spectacularly. Although the primary material is plastic, it holds up securely. All the connections are still stable even though the owners take them apart and put it back together regularly for cleaning. Also, the HEPA filter seems to receive many compliments. It makes the air smell blissfully clean and free of dust. 
It's not a surprise that pet owners love the Shark NV352 Navigator Lift-Away the most. It's hard to find a vacuum which works great on multiple surfaces and picks up the lightest strands of cat hair. There are, however, some disappointments. Most of them complain about the high amount of heat after prolonged use and the lengthy cord which gets tangled while moving around the house. These are things that Shark needs to improve in their later models. 
The Final Verdict
This was all of my experience and review of the Shark Navigator Lift-Away NV352. It's, in short, a fantastic product for the price range. Shark doesn't disappoint its customers with the model. With all the perks listed above, the NV352 could be an ideal choice for families with pets and allergy sufferers.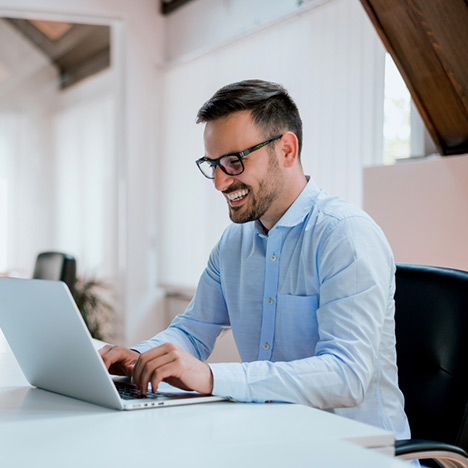 William is the editor-in-chief at TheKingLive, in which you can come across his writings in almost every imaginable product category. Dog lover, baseball fan, yoga enthusiast, and a believer. Formally working as a freelance copywriter and part-time photographer before channeling his passion into "hunting" for best products available on the market.