The Best Pressure Washers of 2020 - In-depth Reviews to Discover The Best Product for Your House
Deep cleaning your house, both indoors and outdoors, is never an easy task. Instead of purchasing a lot of equipment, a high-quality pressure washer might offer tremendous support. The thing is, how do you go about finding the best pressure washer? We have some options for you to choose from.
There are some models we have purchased and used ourselves. For the rest, we have collected reviews from friends and many other sources to get the most accurate feedback. We have undergone the process of choosing a high-pressure washer before, so hopefully, this article could help you too.
In a Hurry? The test winner after 14 hrs of research
Editor's Pick: Generac 7019 OneWash
Why is it better?
≫ It can complete a wide variety of tasks
≫ User-friendly design
≫ A big detergent tank decreases refilling times
≫ Special alert when the machine is short of fuel
≫ Affordable price
Picture
Products
Rating
Shop

Image

Products

Editor's Pick: Generac 7019 OneWash

Rating

Shop

Check Price

Image

Products

Runner Up: SIMPSON Cleaning MSH3125 MegaShot

Rating

Shop

Check Price

Image

Products

Budget Pick - Best Product on a Limited Budget: Sun Joe SPX4000

Rating

Shop

Check Price

Image

Products

Upgrade Pick: PowerBoss Gas Pressure Washer 3100 PSI

Rating

Shop

Check Price

Image

Products

Best Pressure Washer For House Cleaning: AR Blue Clean AR390SS

Rating

Shop

Check Price

Image

Products

Best Pressure Washer For Light-duty Tasks: GreenWorks 1500 PSI

Rating

Shop

Check Price

Image

Products

Best Pressure Washer For Car Wash: Karcher K5 High-Pressure Washer

Rating

Shop

Check Price

Image

Products

Best Electric Pressure Washer: Sun Joe SPX3000

Rating

Shop

Check Price
1. Editor's Pick: Generac 7019 OneWash
Pros:
≫ It can complete a wide variety of tasks
≫ User-friendly design
≫ A big detergent tank decreases refilling times
≫ Special alert when the machine is short of fuel
≫ Affordable price
Cons:
≫ It is heavy
≫ The instruction manual is of little help
First things first: the reason we rank the Generac 7019 OneWash as the No.1 pressure washer lies in its versatility.
With the maximum PSI up to 3.100 and the 2.4 GPM, this model can clean many kinds of the surfaces, from your car to your exterior walls.
The appearance of the Generac 7019 may seem heavy-duty, but you can assemble it quite easily. The design of the machine is smart and user-friendly with a power dial, allowing you to adjust the pressure with little effort for different purposes.
Generac pressure washers are a bit on the hefty side because they use gas. There is an additional detergent tank that can bear half a gallon of fuel.
But don't worry.
The two big wheels on each side will facilitate every movement. The large tank is a big bonus, as you don't have to refill it too many times.
Generac equips the machine with modern technologies to alert you to low levels of water and oil. This feature is useful for avoiding motor destruction in case you are unaware when it is running out of fuel.
▬▬▬▬▬▬▬▬▬▬▬▬▬▬▬▬▬▬▬▬▬▬▬▬▬▬▬▬▬▬▬▬▬▬▬▬▬▬▬▬▬▬
2. Runner Up: SIMPSON Cleaning MSH3125 MegaShot
Pros:
≫ The Honda engine is robust and extremely durable
≫ Powerboost technology generates great pressure
≫ Useful onboard storage
≫ Pneumatic tires give great shock absorbent ability
Cons:
≫ There is no detergent tank
≫ You can't adjust the power of outward water flow
≫ It is costly
Our close second choice for the best pressure washer is a product from SIMPSON – the MSH3125 MegaShot.
SIMPSON is among the best pressure washer brands thanks to their attention to quality. The engine of this product is from Honda, featuring 4-stroke and 87cc. It can last a long time.
The SIMPSON Cleaning MSH3125 MegaShot uses Powerboost technology to supply greater pressure from the nozzle, giving a higher cleaning performance.
However, you can only adjust the angle of the spray and not the level of power. We consider this a disadvantage because too strong water flow will destroy some surfaces, and it's also expensive.
For this reason alone, we rank the SIMPSON MSH3125 MegaShot second to the Generac 7019 OneWash.
The MSH3125 MegaShot has an advantage in space-saving thanks to the onboard storage. You can conveniently put the spray gun, hose, and the engine together and easily set things up.
Also, the two wheels of SIMPSON pressure washers have 4-ply pneumatic tires, giving you much more support when maneuvering the machine – even over rugged terrains.
▬▬▬▬▬▬▬▬▬▬▬▬▬▬▬▬▬▬▬▬▬▬▬▬▬▬▬▬▬▬▬▬▬▬▬▬▬▬▬▬▬▬
3. Best Product on a Limited Budget: Sun Joe SPX4000
Pros:
≫ It is the best choice for a limited budget
≫ The machine is super lightweight and compact
≫ It is environment friendly by using electricity
Cons:
≫ It requires a power outlet
≫ The engine is light-duty
When it comes to a budget choice, it is difficult to find a better option than the Sun Joe SPX4000 electric-powered pressure washer.
In general, electric pressure washers are more cost-saving than their gas counterparts because using electricity is cheaper.
Also, the entire package of a Sun Joe SPX4000 seems to give everything necessary for cleaning some small spaces. Although we didn't expect much when purchasing a Sun Joe pressure washer, we were in awe of the whole package.
Aside from the whole lightweight machine of roughly 28 pounds only, we had:
● A set of 5 nozzles for various purposes
● A standard hose of about 20 feet
● A GFCI-protected electric cord
● An extendable wand
● A cleaning toolkit
The power, however, is not impressive. A GPM of 1.76 and the PSI ranging from 1450 to 2030 mean that it is only ideal for getting the dirt off the cars, walls, or fences, while cleaning larger areas may be beyond its capacity.
▬▬▬▬▬▬▬▬▬▬▬▬▬▬▬▬▬▬▬▬▬▬▬▬▬▬▬▬▬▬▬▬▬▬▬▬▬▬▬▬▬▬
4. Upgrade Pick: PowerBoss Gas Pressure Washer 3100 PSI
Pros:
≫ It has a sturdy engine made by HONDA
≫ The indicators for strength (PSI, GPM) are impressive
≫ It is easy to set up
≫ The materials are of high quality
≫ The detergent tank is massive
Cons:
≫ It's pretty expensive
≫ The warranty period is short when compared to the price
Willing to increase your budget? You should have a look at the PowerBoss Gas Pressure Washer 3100 PSI.
It is a super strong pressure washer powered by a HONDA GC190 187cc engine, a motor well-known for its endurance. Together with the maximum PSI at 3100 and the highest GPM at 2.7, this model is perfect for medium to heavy-duty use.
The PowerBoss 3100 PSI has four connecting tips to quickly mount the spray wand at an angle of 0°, 15°, 40°, or soap. The 25-foot hose, made from premium materials, can bear the high pressure and tough work.
For the higher price, you also get a bigger detergent tank. The volume of the PowerBoss 3100 PSI is approximately 1 gallon, meaning you might need to fill the fuel once for each cleaning.
The PowerBoss also gives customers a generous warranty policy: one year for residential use and 3 months for commercial purposes. However, some of my friends think it is too short for the cost.
▬▬▬▬▬▬▬▬▬▬▬▬▬▬▬▬▬▬▬▬▬▬▬▬▬▬▬▬▬▬▬▬▬▬▬▬▬▬▬▬▬▬
5. Best Pressure Washer For House Cleaning: AR Blue Clean AR390SS
Pros:
≫ Guaranteed quality from a famous manufacturer
≫ Made to suit the needs of house cleaning
≫ Energy saving
Cons:
≫ The engine is suitable for residential use only
≫ It is somewhat pricey
If your ultimate purpose of buying a pressure washer is to keep the exterior of the house neat and clean, we highly recommend that you give the AR Blue Clean AR390SS a try.
AR stands for Annovi Reverberi, a world-renowned pressure washer brand from Italy, which has been in this industry for more than 60 years. The AR Blue Clean AR390SS electric pressure washer is one of their latest models.
It is a light to medium-duty machine because the maximum PSI is only 200 PSI, and the greatest GPM is 1.4.
However, the machine is for house cleansing with a long pressure hose; 30 feet, to be precise. It will be useful when you want to clean outside walls or roofs.
AR pressure washers have four distinctive nozzles so that you can reach even the smallest corner of your home.
A big bonus of the AR Blue Clean AR390SS is the ability to use the resources effectively. Thanks to the advanced technology, also known as the Total Stop System, the washer uses much less water than other models with the same range.
You will also save a lot of energy because it stops working when the trigger is off.
▬▬▬▬▬▬▬▬▬▬▬▬▬▬▬▬▬▬▬▬▬▬▬▬▬▬▬▬▬▬▬▬▬▬▬▬▬▬▬▬▬▬
6. Best Pressure Washer For Light-duty Tasks: GreenWorks 1500 PSI
Pros:
≫ It is a super compact and portable pressure washer
≫ The unit has many useful add-ons
≫ The price is low
Cons:
≫ No onboard storage makes it difficult to carry accessories
≫ It can serve for light-duty purposes only
When we first read about the GreenWorks 1500 PSI pressure washer, we doubted its capacity. Can it clean anything?
We then decided to buy this light-duty washer because the powerful SIMPSON MSH3125 MegaShot got us as wet as drowned rats every time we cleaned our bikes.
The medium power turns out to be very useful when you use it for washing cars, motorcycles, or bicycles. The outflow of water is enough to remove the stains without soaking you in the process.
The GreenWorks 1500 PSI is the most compact pressure washer we've ever seen at only 17 pounds in total, although it still includes all the essential accessories.
The 13A motor is waterproof for a longer lifespan with two quick-connecting nozzles for multiple applications. The pressure hose is 20 feet long to make sure the spray gun can reach further. There is also a soap applicator and a detergent bottle that can attach to the spray handle for convenient cleansing.
➜ You Might Also Enjoy: Review of Ryobi 1,600-PSI 1.2-GPM Electric Pressure Washer Reviews
▬▬▬▬▬▬▬▬▬▬▬▬▬▬▬▬▬▬▬▬▬▬▬▬▬▬▬▬▬▬▬▬▬▬▬▬▬▬▬▬▬▬
7. Best Pressure Washer For Car Wash: Karcher K5 High-Pressure Washer
Pros:
≫ The motor has a water cooling system
≫ The removable detergent tank is beneficial for car washing
≫ The hose, made from premium materials, has a pressurized reel
Cons:
≫ Sophisticated setup
≫ The accessories are usually out of stock
If you want to clean your automobiles at home, the Karcher K5 High-Pressure Washer will be what you need.
You should know that the outer stain layer of a car is vulnerable. Using the wrong pressure washer could lead to ugly marks on your vehicle.
The Karcher K5 can help you avoid such incidents.
The motor of this model has a cooling system run by water so that it can keep up stable performance and lengthen the life cycle. It also gets certification for safety by CSA International.
The detergent tank onboard is detachable. Therefore, you can conveniently apply a suitable amount of detergent when washing the car.
To store and secure the high-quality hose, the manufacturer uses a built-in pressurized hose reel, making it easier to unwind and wind the hose.
The best thing about the Karcher K5 High-Pressure Washer is the 2-year warranty. Thanks to this, you can put your trust in the product's quality.
The downside of the Karcher K5 is the complicated assembly process. Some spare parts are difficult to purchase due to the high demand.
▬▬▬▬▬▬▬▬▬▬▬▬▬▬▬▬▬▬▬▬▬▬▬▬▬▬▬▬▬▬▬▬▬▬▬▬▬▬▬▬▬▬
8. Best Electric Pressure Washer: Sun Joe SPX3000
Pros:
≫ High water pressure
≫ The design is compact
≫ It is able to remove dust and stains easily
≫ It is affordable
Cons:
≫ You need to be careful when connecting the accessories
Sun Joe is always the top-rated pressure washer brand on the market with many wonderful electric models. All things considered, the Sun Joe SPX3000 is the best electric pressure washer we have used.
The machine weighs about 31 pounds – it is also small so that you can easily put it in storage or anywhere in the house.
It looks a little bigger than a normal vacuum, but the power output is no laughing matter.
The maximum water pressure is 2030 PSI. This, combined with a GPM of 1.76, makes the Sun Joe SPX3000 a heavy-duty pressure washer though it uses electricity.
The plastic materials help to reduce the cost, but the washer is not as durable as other metal models. The connecting points sometimes malfunction due to damaged plastic components. However, if you take a little care when assembling or mounting attachments, this kind of accident may not happen.
▬▬▬▬▬▬▬▬▬▬▬▬▬▬▬▬▬▬▬▬▬▬▬▬▬▬▬▬▬▬▬▬▬▬▬▬▬▬▬▬▬▬
Ultimate Buying Guide For The Best Pressure Washers
Worker cleaning driveway with gasoline high pressure washer splashing the dirt
There are so many different numbers and letters on the label of a washer that it might get a bit confusing, but you don't need to look at them all.
The following are the most basic specifications to keep in mind when you are considering buying a pressure washer.
Gallons Per Minute (GPM)
This index indicates the amount of water that the washer can pump into the gun, whether in the form of trigger or spray, within a minute. In other words, GPM shows how powerful the inner machine is.
For home usage, GPM is between 1 and 4 because pressure washers with residential purposes are often medium to low duty. On the other hand, the GPM of commercial grade power washers can range up to 10.
Pounds Per Square Inch (PSI)
Pounds per square inch reveals the strength of the water flow once it leaves the pump gun. Higher PSI gives you better cleaning power.
500 to 4000 PSI is good enough to get rid of all the mold and dust inside and outside your house. However, factories and other large buildings will require approximately 7000 PSI.
Types Of Nozzles
The nozzle decides the form of outward water flow from the pressure washer. It will either be in a spray or trigger gun mode, and each type has its advantages.
The spray form helps to clean a large area while the trigger is suitable to focus on stubborn dust and grime in hard-to-reach places. Some advanced pressure washers also have adjustable nozzles to change the angle and direction of the spray.
Source Of Power

As the name suggests, models from this category run on gas. Pressure powers of this type have an impressive PSI, which might be more than 4000.
Therefore, gas-powered washers are appropriate for cleaning in the open air, such as outside your house, or cleaning large vehicles or equipment.
Because you don't need to plug in the electricity source, pressure washers powered by gas are more portable. Unfortunately, this also means that there will be a big bottle of gas attached to the machine. You might find it bulkier, and as a result, harder to move. But here is the good news: Some new models come with four wheels for better control of the gas-powered washers.
Another disadvantage of this kind of pressure washers is that you will have to refill often. It also causes air pollution due to the harmful smoke released.
Electric-powered Pressure Washers
Unlike gas-powered washers, you could use pressure washers powered by electricity in small areas. They are lightweight, a bit noisy, and require little to no maintenance.
Electric-powered pressure washers are ideal for dusting off your car, motorbike, the backyard, the driveway, the patio, and so on.
Compared to gas-powered washers, electric models are more budget-friendly. They don't leave a carbon footprint either.
However, the prerequisite of having a power outlet is a big problem. Even if you have an extension cord, it can still be dangerous and inconvenient. Children may stumble on the electric wire, and there are chances of electricity leaks.
Cleaning Car Using High Pressure Water
Time To Make The Final Decision
There is universally no best pressure washer, as our aims when selecting a high-power washer are different.
For us, the Generac 7019 OneWash is best because it is multi-functional, durable, and cost-effective. It still has some drawbacks, such as the carbon emissions or the lousy noise, but these are typical for a gas-powered pressure washer.
It still meets our needs, however, and that is the most important thing. Now, have you found the best pressure washer for yourself?
If you have any questions, feel free to leave your comment below.
FREQUENTLY ASKED QUESTIONS
01. When to replace the pressure washer pump?

You should check the manual guide of the machine to make sure about the answer. Normally, the pump should be maintained every 200 to 250 hours – approximately 3 months if used frequently. If you just use the pressure washer on some occasions, you can consider changing the pump at least once a year.

02. What kind of oil to use for a pressure washer with a HONDA engine?

The engine is the most hard-working part of a pressure washer, so a good oil can prolong the lifespan and reduce the maintenance you need to do. All washer manufacturers recommend synthetic oil, and remember not to use the usual engine oil.

03. Should I use an electric pressure washer or a gas-powered washer?

The answer depends on your purpose. Each type of high power washer has its own merits an d demerits, so you should consider both sides before making your decision.
pressure washer reviewed
House cleaning is never easy for all of us, especially for me. Keeping the inside of the house clean and tidy is "a real challenge" even though there is a lot of equipment available. How about my garage, my little garden? Oh no, I can't imagine it! One day, I got the idea of buying a pressure cleaner. I started to research about this equipment and decided to buy the Ryobi 1600 PSI electric pressure washer.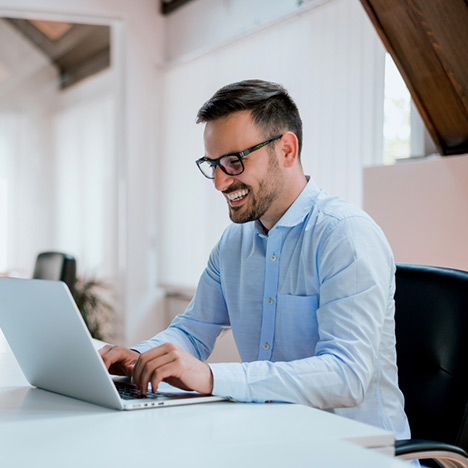 William is the editor-in-chief at TheKingLive, in which you can come across his writings in almost every imaginable product category. Dog lover, baseball fan, yoga enthusiast, and a believer. Formally working as a freelance copywriter and part-time photographer before channeling his passion into "hunting" for best products available on the market.